Are your infant's ears prominent or misshaped?
---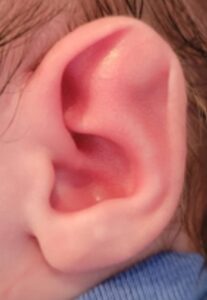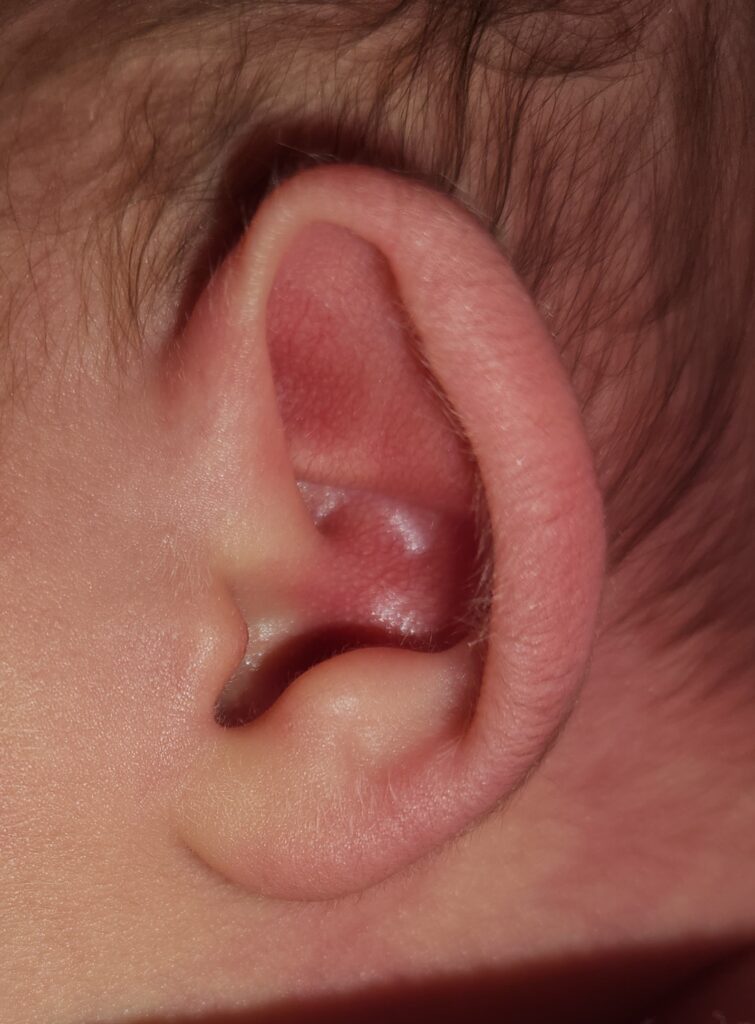 We can help!
---
Infant Ear Molding of New Hampshire, LLC offers professional ear molding service which can help correct the shape of your child's ears. This noninvasive, nonmedical service involves using a malleable splint to hold the ear cartilage in the corrected shape until the cartilage hardens around 3 months of age. This can help to avoid years of teasing, psychosocial stress and the need for surgery in the future. Ear molding is a comfortable and straightforward process which usually takes 6 weeks.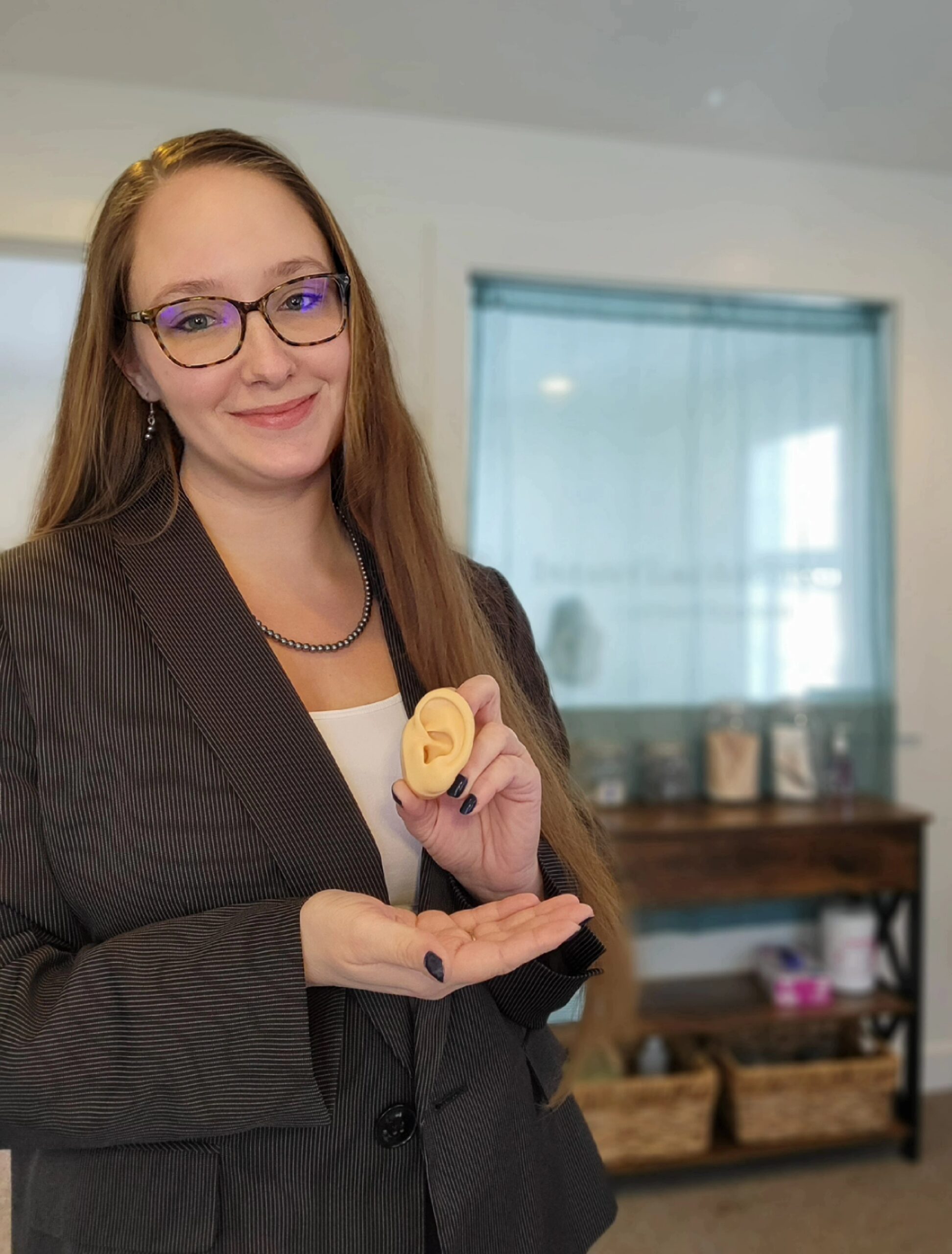 About the Founder
Dr. Emily Hurst received her undergraduate degree at Merrimack College, her master's degree at Northeastern University and her Doctor of Science degree at Massachusetts College of Pharmacy and Health Sciences. Her background is in Pediatric Plastic Surgery where she found her passion for helping infants by providing infant ear molding services. As a nonmedical service, she realized how many families could be helped by having more access to this intervention, and this led to the creation of Infant Ear Molding of New Hampshire. Infant Ear Molding of New Hampshire is the first clinic solely dedicated to providing the professional service of infant ear molding in New Hampshire.
In her spare time, Emily enjoys spending time with her husband and three sons in one of the many outdoor activities they enjoy as a family in the bounty of nature provided by Southern New Hampshire.
Why consider ear molding?
Ear molding is a simple, painless and easy solution to help improve the contour of an infant's ears. It takes advantage of a unique time in life where cartilage of the ear can be easily reshaped with application of splints to the ear. An infants cartilage does not begin to harden until 3 months of life, and while time is of the essence, improvements can be made beyond this age as well.
Many parents choose to move forward with ear molding to reduce the risk of their child being self conscious about their ear shape or even bullied about it as they enter their school years. As you will see below, these issues can be very impactful to school aged children to the point where parents who have missed this opportunity in infancy even seek plastic surgery to correct these differences for their children later in life. Ear molding offers a solution before ear shape, prominence or contour become a social or psychological problem and does so without having to undergo a medical procedure such as surgery or general anesthesia. Ear molding has been around for over twenty years with reliable evidence of its efficacy and long lasting impact. We are here to answer your questions and determine if ear molding is the right option for your infant.
"Regarding psychosocial adversity, which comprised 5 domains of being bullied, feeling embarrassed, feeling unattractive, having social anxiety, and having difficulty making friends, all types of deformity were associated with significantly higher predicted levels of psychosocial problems compared with normal ears.
Ear molding offers a noninvasive solution to congenital auricular deformities. Studies have shown that ear molding is safe, effective, and a confers high overall satisfaction among parents. Ear molding in infancy has the added benefit of preventing the need for, and the potential complications of, surgical otoplasty."
Vu, Giap H. BA; Azzolini, Anthony MD; Humphries, Laura S. MD; Mazzaferro, Daniel M. MD, MBA; Kalmar, Christopher L. MD, MBA; Zimmerman, Carrie E. BS; Swanson, Jordan W. MD, MSc; Taylor, Jesse A. MD; Bartlett, Scott P. MD Ear Molding Therapy: Laypersons' Perceptions, Preferences, and Satisfaction with Treatment Outcome, Plastic and Reconstructive Surgery – Global Open: July 2020 – Volume 8 – Issue 7 – p e2902 doi: 10.1097/GOX.000000000000290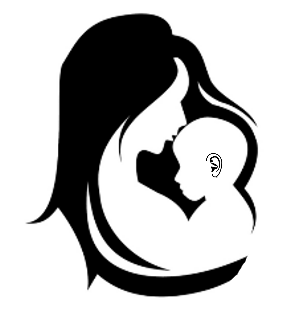 Infant Ear Molding of New Hampshire, LLC
Fremont, New Hampshire 03044